Our mission is to help homeowners and businesses maintain a clean, healthy and comfortable environment.

With our free onsite inspections, we identify, clean, and prevent rodent infestations. We fix or replace damaged and ineffective insulation. We service air ducts, looking for rodent and general wear and tear that compromises air flow and increases heating / cooling costs. We are HVAC experts and where necessary, can repair or replace entire heating and cooling systems.
It's likely more than just old clothes.
One of the biggest challenges with Attics and Crawlspaces is that they provide an ideal habitat for rodents and other pests, including squirrels and bats. Many homes and business are not even aware of the problem until these unwanted visitors expand their presence into living and work spaces. By then, the damage is done and preventative check-ups can help save the expense of replacing insulation, fixing air vents, decontamination and more. Unwanted pests typically enter your home through cracks, holes, or openings in your attic's walls, ceilings, or windows. Controlling these critters is best done through capturing and relocating them, then sealing up all access points.
Our rodent control experts can identify the signs of rats and other critters in your attic, crawlspaces or walls and provide safe, effective sealing and proofing services.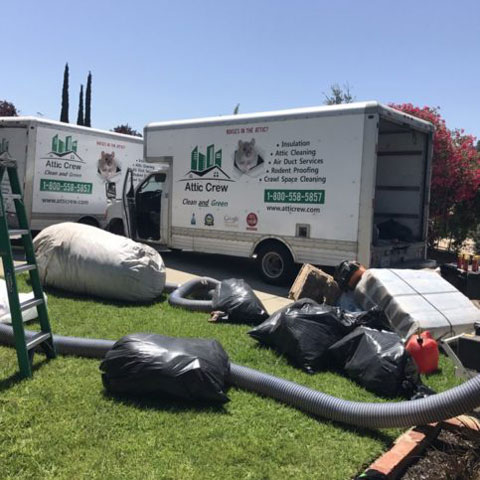 When attic insulation is old or damaged, it's easy for rats, mice and other pests to establish and breed. Modern, fresh, insulation with high R-Value will save heating and cooling costs while providing a highly effective barrier against infestation.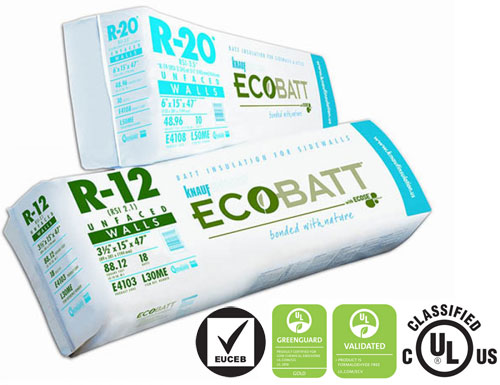 One of the biggest sources of energy inefficiencies in the home is inadequate insulation. This is especially the case in attics. Attic Crew will check your attic/crawl space for old and rotting insulation, leaky pipes, damaged duct work, moisture or any other problems that impact insulation effectiveness. Not only do we fix the root cause of problems, we can remove old damaged insulation or replace it with new R-19 sub floor insulation to get you back up to code.
Helping the planet, one home at a time. 
Beside saving money on your energy bills and having a more comfortable home, you're making a significant contribution towards helping the environment. A well-insulated home means less carbon emissions – for some homes, as much as 2,000 pounds less CO2 released into the environment every year.
Attic Crew offers a LIFETIME GUARANTEE* on many of our services
Our workers are professionals. We only hire the best and we train our staff to get the job done right the first time around. We do not use subcontractors. All Attic Crew workers are paid for directly by Attic Crew We believe in excellent customer services and want to make you happy. We answer our phones promptly, return calls, show-up on time and make 100% certain that each job is completed correctly. 
We are family owned and operated and live in the Bay Area. We are proud of our community and are very proud of how we help homes and businesses thrive.
*Terms and conditions for lifetime guarantee vary by services and are available upon request! 
Quality Services You Can Trust