DID YOU KNOW?
About one third of all temperature changes in your home is due to uninsulated walls.
High performance, expert solutions
for both internal and external walls
Insulation is key to keeping your home comfortable all year round and saving on energy bills month after month.
Energy efficient homes are insulated from roof to foundation but only newly built homes may have this level of insulation. If your home has no built-in insulation, where do you start?
Attic insulation should be your first priority. About a quarter of heat loss is through the top of your home. Attic Crew provide a range of innovative and affordable attic insulation solutions. We are honest and easy to deal with and always put our customers first. But what about the walls?
Cellulose Cavity Wall Insulation
Today's wall Insulation products are made from state of the art materials: 
Cellulose is made of recycled materials. It helps reduce our carbon footprint and It's better for your health. 
Cellulose does not contain any fiberglass like other common insulations. Fiberglass insulation can increase cancer risk and can cause irritations and rash.
Blown cellulose easily fills in cracks and crevices to provide a seamless barrier. It reduces fire risk and mold.
Cellulose is treated with boric acid that helps repel pests like insents and rodents.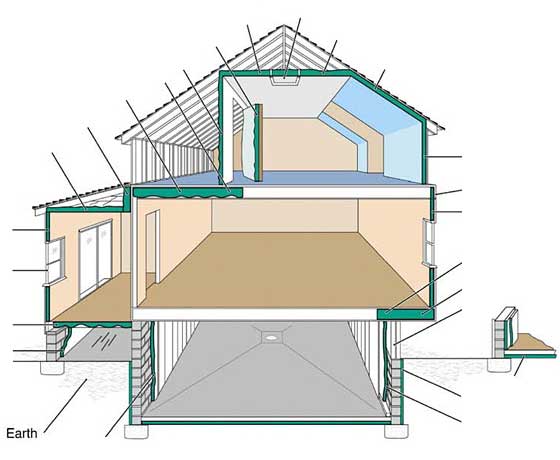 Installation method and expertize are critical to how well the insulation performs in your home.
At Attic Crew, we use specialist equipment to blow treated cellulose insulation into cavities of both internal and external walls of your home.
Insulated walls not just form a barrier to heat transfer, but also form a barrier to sound proof your home.


How Cavity Wall Insulation Works: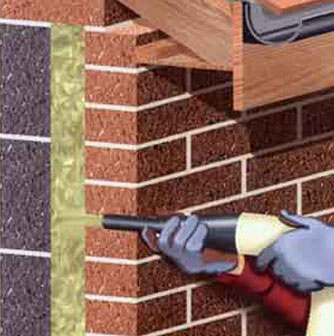 A cavity wall is made up of two layers/walls with a small gap in between, known as the cavity. Most traditional walls built with brick, stone, timber or some other material will have cavity. Same applies to most internal walls where there will be some cavity between the two faces of the wall.
Cellulose insulation is blown into the cavity, under pressure through a predetermined pattern of drilled holes ensuring total fill of the cavity. When completed, the holes are filled and covered.
Once installed properly, Cellulose Cavity Wall Insulation will provide
Thermal Efficiency
Sound Proofing
Fire Resistance
and should last the lifetime of your house.

This company has done a unrivaled job. They stand behind their reputation and are true to their word. They did insulation clean up, installing new insulation, sanitized and rodent proof. It was a sunny day and the team worked hard through the day. I got everything they promised me. It's only been a few days but you can already tell the different in the temperature of our house! A pleasure to deal with!
Attic Crew really saved us! The insulation we had in our house was so ancient, we were using the heater all day and night! After Attic Crew changed our insulation and cleaned our attic, everything became so much better! The house stays cool on the warm days and warm on the cold days. Thank you so much for coming so quickly and for giving us a good price!
I was looking for a company to do my attic insulation and saw AttiCrew has a genuine reviews, I saw they used Eco bat insulation so I decide to give them a call. Am I glad I did, I never realized what a difference insulation would make! Adi show up the same day we called, he was professional and well-informed, and after talking with my wife we decided to go with AttiCrew. They guy's arrived 7am they went straight to the attic! They explained everything to me and made very quick work of the process. I couldn't be happier with the entire experience, from the quote Adi gave to me to the final job! Thanks guy's!
Joey and his crew arrived on time. They were very professional and considerate to our needs. We needed our old insulation swapped out and have our attic and crawl space rodent proofed. They did an amazing job at doing so. They did all the work beyond expectation. He was considerate enough to take pictures of all work completed and presented me everything. I would definitely recommend them to anybody, very professional company. Thanks again guys for all your hard work it is much appreciated.
Let's get you an estimate
Ready to get your insulation under control?