Aging ductwork needs attention just the same as any other home system does.
If they are poorly maintained and rarely cleaned, ducts can become inefficient, preventing hot or cold air from circulating in the home and decreasing energy efficiency by as much as 40 percent.
Older systems are also subject to the stresses of age, including leakage and cracks, which may require complete replacement of certain areas or components of a duct and vent system.
Repairing specific parts of a system, such as the air distribution unit or individual vents, is not uncommon over the lifetime of a home.
The ductwork itself can also deteriorate overtime, leaving small leaks and larger holes that homeowners can repair if they are easy to access.
This repair process is as easy as sealing leaks with mastic or using scrap sheet metal, mastic, and some self-tapping screws to seal larger holes.
In situations wherein basic sealing and patching jobs are not enough to improve the efficiency of your heating and cooling system, or if problem areas are difficult to access or too numerous, completely replacing your ductwork may be in order.
This is especially the case in older homes where time has caused too much damage to easily fix the system or where materials are of sub-par quality.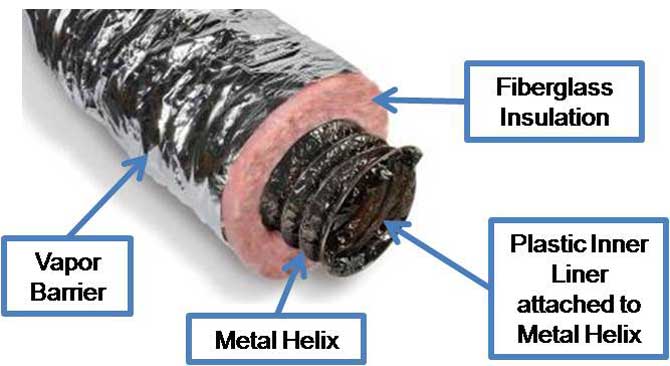 CONTACT US NOW FOR A FREE ESTIMATE!

Quality Services You Can Trust