Upgrade Your Home insulation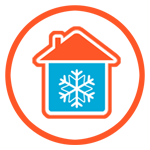 Cool in Summer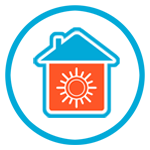 Warm In Winter

Lower Energy Bills
Guranteed Results from The Bay Area Leaders
Please remember, better the insulation and you will save more on your energy bills. It simply pays for itself in the long term.
Therefore it makes perfect sense to go for the best insulation for your home to fully enjoy all the benefits.
Don't settle for anything else!
Stable and comfortable temperatures throughout the year.
Warm in winter, and nice and cool in hot summer without overworking the HVAC system.
Improved air quality.
Reduced noise levels as insulation absorbs sound waves.
Excellent return on investment with lower energy bills.
At Attic Crew, we install, replace or repair insulation depending on your home's needs.
Our trained technicians work to ensure there is minimal disruption to your home and family life throughout the installation work.
Your home will be insulated to highest standards providing maximum benefits.
We are proud of our standards and customer service
They were really professional, and they provided a fair estimate. He explained everything and showed me pictures, so I felt comfortable having him there. He was very helpful. A really professional company
From first evaluation, through the quoting and the actual job I couldn't wish for more professional, true and quick work. Thanks to Shiran, Nir and Barak I have new ducts, clean attic and crawlspace. Also did the pest control. Worked with a lot of contractor crews, and honestly Attic crew are the best.
They guided me through it, and they were informative. They educated me about what to do and what I didn't need to do. There was a lot of transparency. The initial consult helped me and was educational.
I contacted two attic insulation companies listed on Yelp. Both had excellent reviews so it was a matter of a difference in details that swayed us towards Attic Crew...I'm extremely pleased with how professional they were as they went about the job and they did not attempt to up sell me or sell me anything I didn't need...
The most effective home improvement that pays for itself!
Made from rapidly renewable organic materials rather than petroleum-based chemicals commonly used in other insulation products, ECOSE Technology reduces binder embodied energy by up to 70%, and does not contain phenol, formaldehyde, acrylics or artificial colors used to make traditional fiberglass insulation.
EcoBatt™ Insulation doesn't look like any insulation you've ever seen, but that's because its natural brown color represents a level of sustainability never before achieved.The color comes from ECOSE™ Technology, a revolutionary, new sustainable binder born from five years of intensive research.
Our workers are professionals, courteous and will show utmost respect to your home and your family. We only hire the best and we train our staff to get the job done right the first time around. We do not use subcontractors. We believe in excellent customer services and want to make you happy.
We are family owned and operated and live in the Bay Area. We are proud of our community and are very proud of how we help homes and businesses thrive. We answer our phones promptly, return calls, show-up on time and make 100% certain that each job is completed correctly.
From the Company you can trust
Licenced, Bonded and Insured
100% Customer Satisfaction


Not sure about your home insulation?
We understand. After all, insulation is tucked away, largely invisible.
You can read our Home Insulation FAQs to learn more.
But at Attic Crew we think outside the box, we are on a mission to convey the message of better home insulation to Marin County Home Owners.
We are setting new standards in home insulations. We use award winning "Green Insulation" materials, made from rapidly renewable organic materials.
Attic Crew is a family run firm, honest, transparent and small enough to care and big enough to take on any project. We serve the entire Bay Area with offices throughout.
We can help you decide on your home improvement with a 30 min. free inspection and provide you with a very competitive quote. This free inspection offer is open until limited appointment slots are filled.
We urge you to make the call, or fill in the call back form to schedule a free inspection visit. We will make sure it will be one of the best home improvement investment decision you have made. It will also be an opportunity to meet us and ask our expert technician any questions you may have.
As we all know, heat always travels from hot-to-cold until equilibrium is reached or something prevents this flow.
Simply put, proper home insulation prevents this flow of heat. You will only need energy to keep your home cool or warm, not the outside!
The cost is recovered with reduced energy and servicing bills. No need to cut corners. Make sure you have the best.
Attic (ceiling) insulation is the most effective, least disruptive to install, and lowest cost insulation you can start with.
Insulating walls, floors and even the roof could also be considered, but the costs, possible structural changes to your home usually outweighs the benefits. For example, insulating the roof rather than the attic would introduce more complications and undesirable effects.
Every home would be different. On average, a properly insulated home with a serviced HVAC system working at peak efficiency, you should see a 20% reduction in your energy bills.
It's a win win situation, year after year.
A quality insulation not only reduces your bills and impact on the environment, but you will also notice the improved air quality in your home.
Your home will be quiter as insulation reduces noise levels too. Your HVAC and heating will not be working hard to maintain a stable, comfortable temperature. Less work, less maintenance, good for your pocket.
It is an impossible task to give a cost without a thorough inspection and discussing the options with you.
But we can assure you will get the best insulation at the most competitive cost. You will be pleasantly surprised that the best does not necessarily cost the most.
Work would usually take just a day to complete.
Unless you are an expert with insulation and conduct a thorough inspection, you will not know if your home insulation is damaged, not good enough and needs replacing. But there are many tell-tale signs.
Such as your bills are higher than neighbours' with similar homes. Your HVAC works overtime and struggles to keep a steady temperature.
We offer a free inspection and a competitive quote for a top quality job so you don't have to guess.
You may have many other questions, and we are happy to answer them all.
Just fill in your details and ask your question using the call back form, or even better, schedule a free inspection and fire away all your questions face-to-face with our home insulation expert.
we serve the entire bay area
Let's get you an estimate
Ready to get your insulation under control?